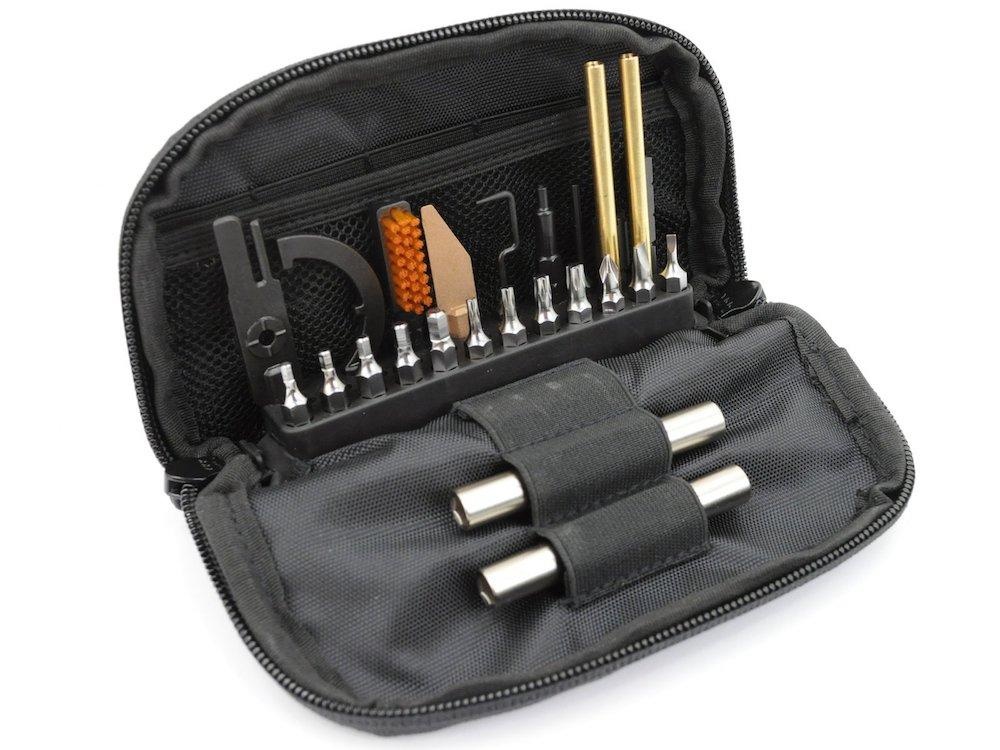 The Fix It Sticks AR / MSR Tool Kit.  Contains numerous bits and accessories designed to help maintain your AR / MSR.  Includes the following specialty parts / bits:
Set of Fix It Sticks
Bolt Carrier Group Scraper 
Metal Pin Punch
Castle Nut Wrench 
Bronze Scraper
Steel Pick
Non-Marring Plastic Pin Punch
Cleaning Brush Bit
A2 Front Sight Adjustment Bit
Set of Brass Cleaning Rods (can accept 8-32 threaded attachments)
Set of two bit adapters to allow for 8-32 threaded components
12 Chrome Plated 1/4" Bits: T10, T15, T20, T25, P1 [hex 3/16, 3/32, 7/64, 1/8, 9/64] [slotted 3/16, 3/32]
Soft Carrying Case
Soft carrying case has molded in bit holder that is designed to hold any bit / accessory with a standard 1/4" Base (including Fix It Sticks Torque Limiters), and any 8-32 threaded component.
Article number FIX-FIS-SC-SKAR15